Archived from "My Lil Guy" (my previous blog)
After considering a couple other cute themes, my sister-in-law and I decided on a Veggie Tales theme for our boys' 2nd birthday party. The boys are only two days apart so a joint party just makes sense and Bob and Larry gave us a pair of characters to play with. That and my sister-in-law has been collecting the Veggie Tales movies since I met her.
On the day of the party, the weather was so nice that we decided to clean up the backyard and turn the kiddos loose out there for most of the party. Capt C laid claim to the swing and had to be pried out of it when it was time to go inside for cake and presents.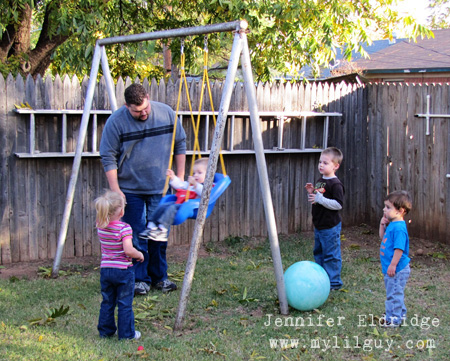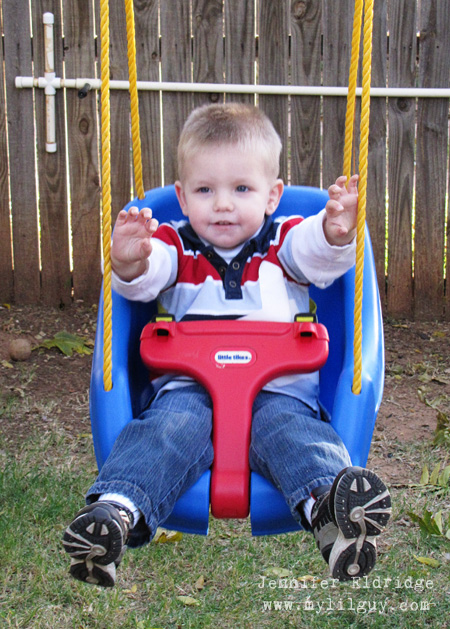 We did some light decorating outside to help carry the theme to where the kiddos were playing. It was a nice day, but the wind did pick up from time to time. I designed up some signs and made a centerpiece for the table. I used dried beans (why? because they are veggies and I had a ton of them in the pantry that I always forget to cook up. :P ) to fill the buckets and poked my signs in them.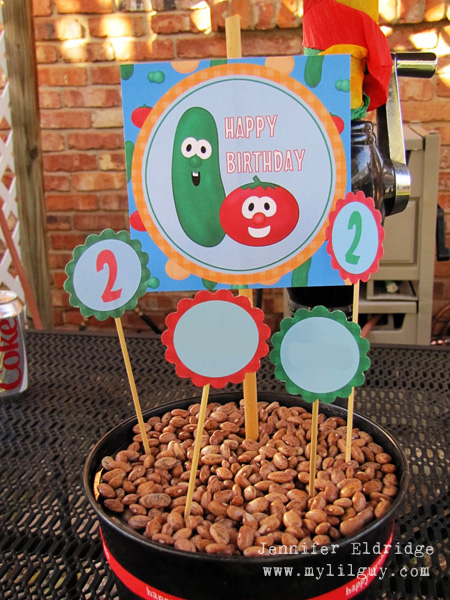 We went with solid colors for the balloons, cups, plates, etc. On the red and green balloons, I taped on some "Bob and Larry" faces that I had cut out. The kiddos had the best time playing with the balloons.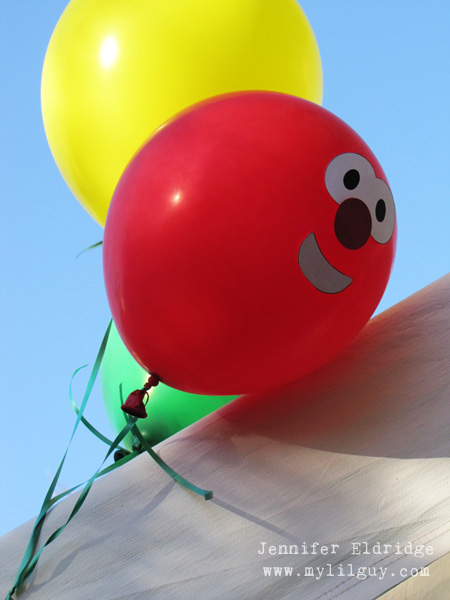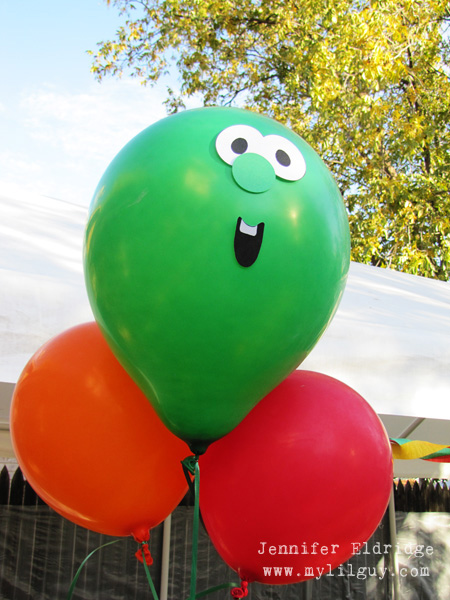 I decided to go with cupcakes this time and found several fun ideas on the net for "veggie" cupcakes. So we had peas and carrots (green candy coated chocolate and orange starbursts cut into cubes), corn (lemon heads lined up in rows) and tomato cupcakes (created a stem with candy clay). I made up a bunch of cupcake toppers with the boys names, Bob and Larry faces, veggies and "corny" phrases. I also made my own cupcake stand to match our colors. For each boy I made a special cupcake with little Bob and Larry toppers that I created with candy clay.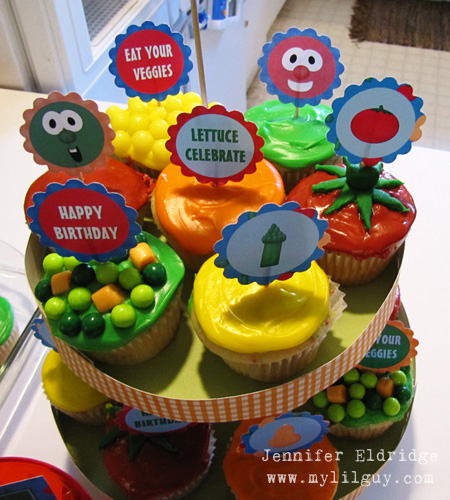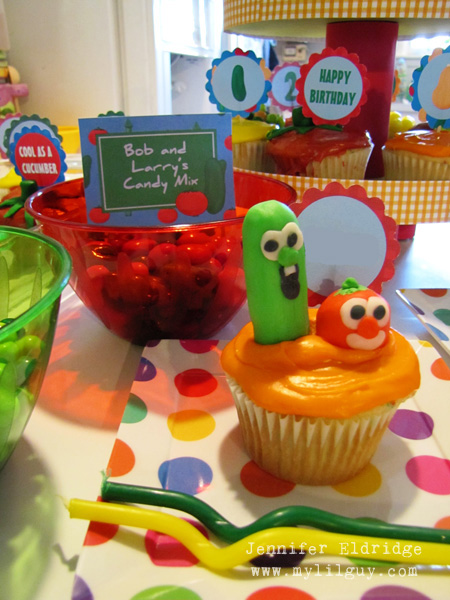 We also had a veggie tray, which I admit seemed a little wrong…but oh well. I also made some labels and came up with fun names for our drinks and snacks.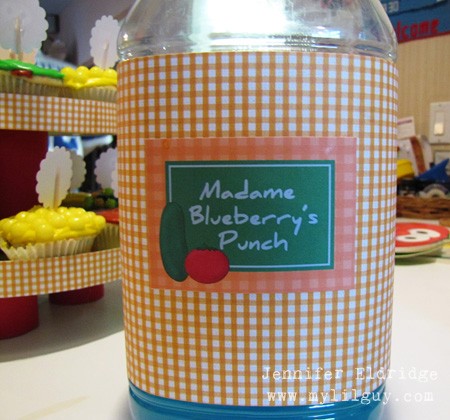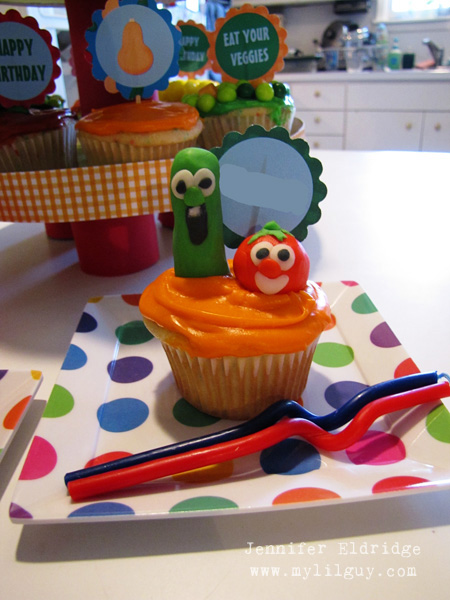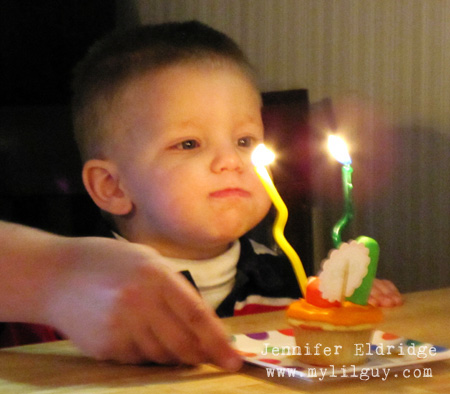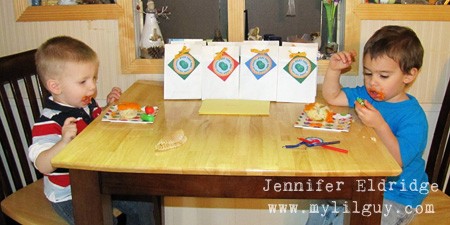 I found a set of board books to use as decorations and the goodie bags had a rubber ducky (from King George), gummy cheeseburgers and a mini silly songs coloring book.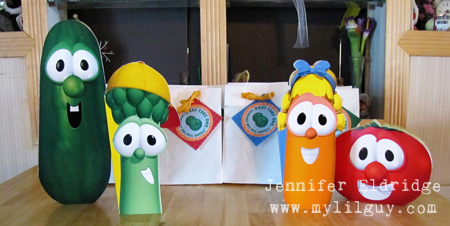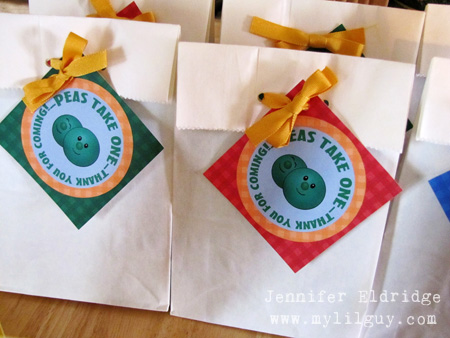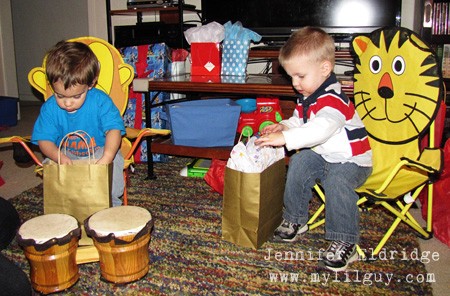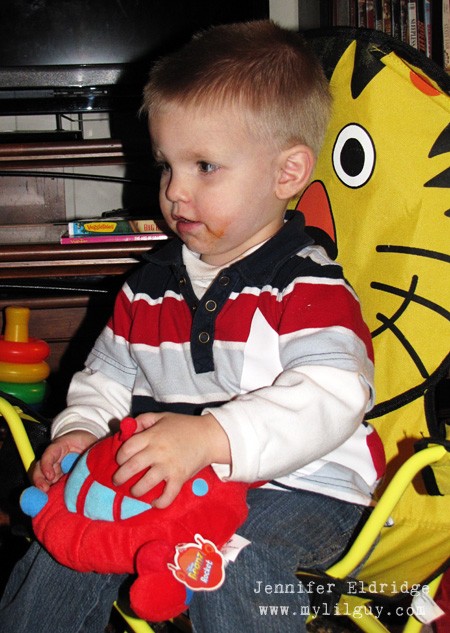 The lil' guys had a fun time and there were relatively few tears, which I figure is a win with 2 year olds. We had just enough fun decorations and food to make it special but not too much, so I actually didn't stay up all night the night before, which is also a win in my book. :)