Archived from "My Lil Guy" (my previous blog)
Where has the summer gone?! I remember wishing it would warm up and now we are talking about back-to-school. I hope everyone has had a wonderful summer. I thought I would share some pictures of what our summer has looked like and show what I've been up to…instead of writing blog posts and designing lil' guys. :)
We've spent a lot of time at our local science museum, which is a fun place to hide from the heat.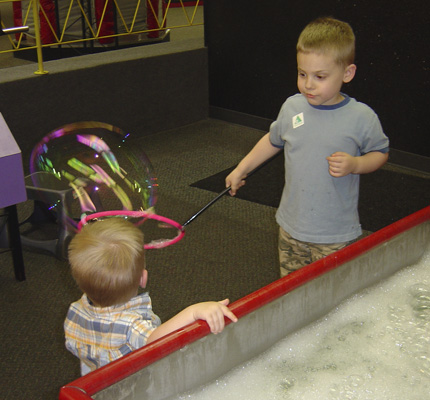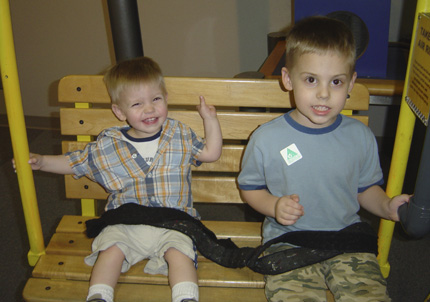 We went to a birthday party and it rained.  So we played in the rain. :)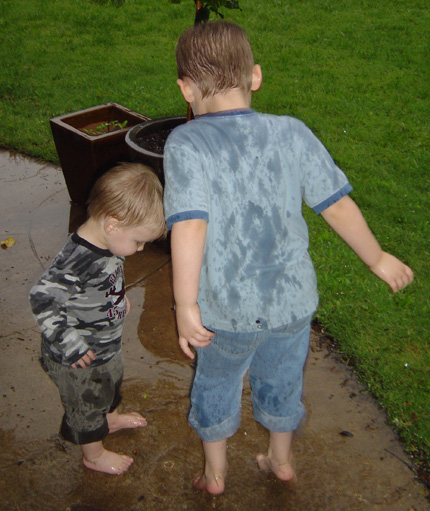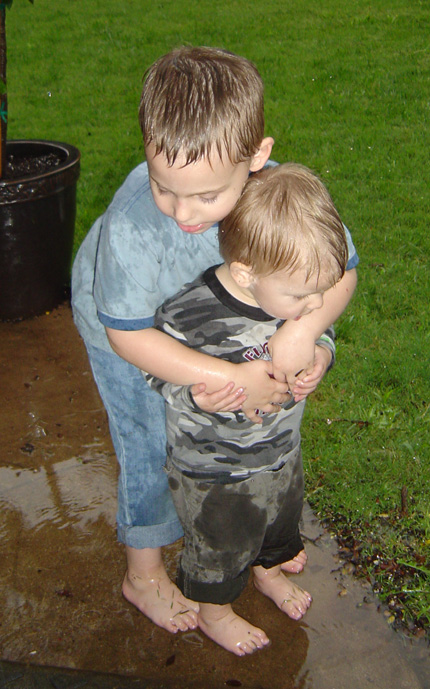 We went to the theater and saw Toy Story 3 and even got some new pjs!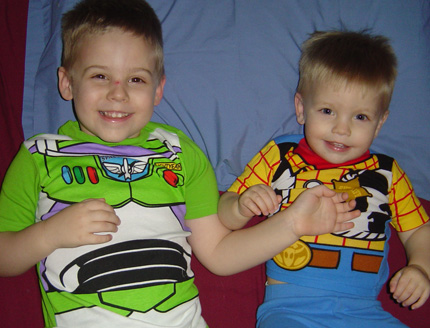 We went to another birthday party and it didn't rain, but we still got to play in the water.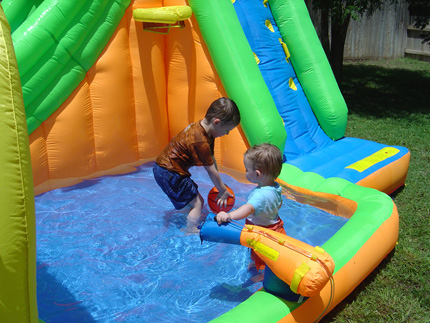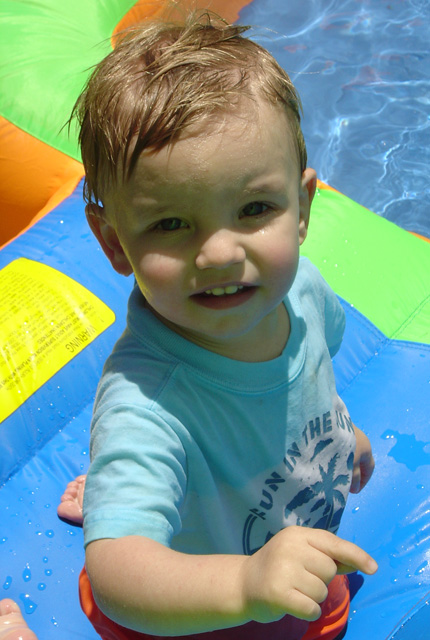 And when it hasn't been too hot, we've played in the backyard on the playset. Sir Q is becoming quite the expert swinger.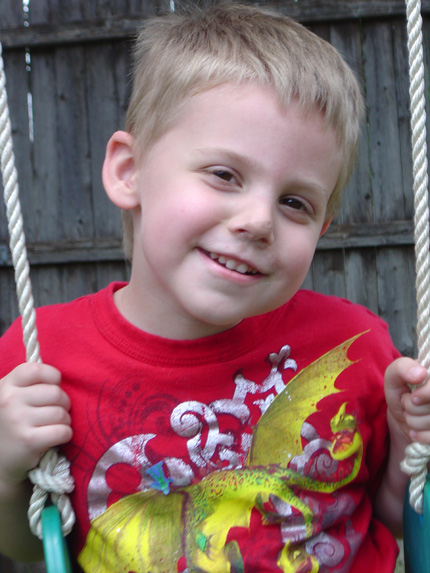 And he's teaching little brother all about swinging. He's such a good big brother!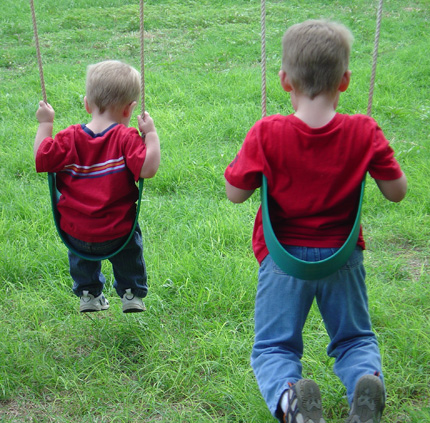 Capt. C is also learning the fun of sliding. With mom's help he can climb to the top and go down the slide.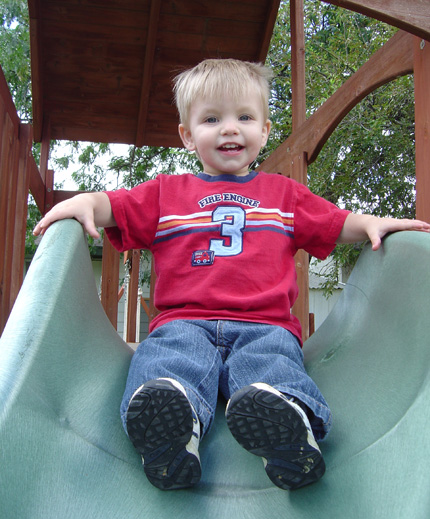 And now as summer is winding down, we are planning one last fun adventure…taking the boys camping for the first time. So hopefully for the next weekend, my summer shapshots will look something like this.