Archived from "My Lil Guy" (my previous blog)
This year we are going with a Star Wars theme for the boys costumes and Sir Q got a Darth Vader helmet as a birthday/costume gift from his Grandpa. We have had quite a bit of fun playing with his new toy and by we, I mean me and the hubby. The helmet is actually big enough to fit us, which means that Sir Q looks a bit like a bobble head with it on. The first time he put it on, I'm pretty sure I broke out in the giggles and said something about Star Wars chibi. Squeee!
So for the last few days Vader's head has been sitting on top of my entertainment center keeping a watchful eye. Since the helment is in two pieces, when it's sitting on a flat surface the top/back piece tends to tilt forward making Vader look a bit grumpy. After getting tickled by the scowling Dark Lord and coming up with quotes like "Vader haz a grumpy." with the hubby, I decided that I needed to share him with you.
This photo will prove that I am indeed a goofy, geeky girl who has way too much fun with my kids toys. :)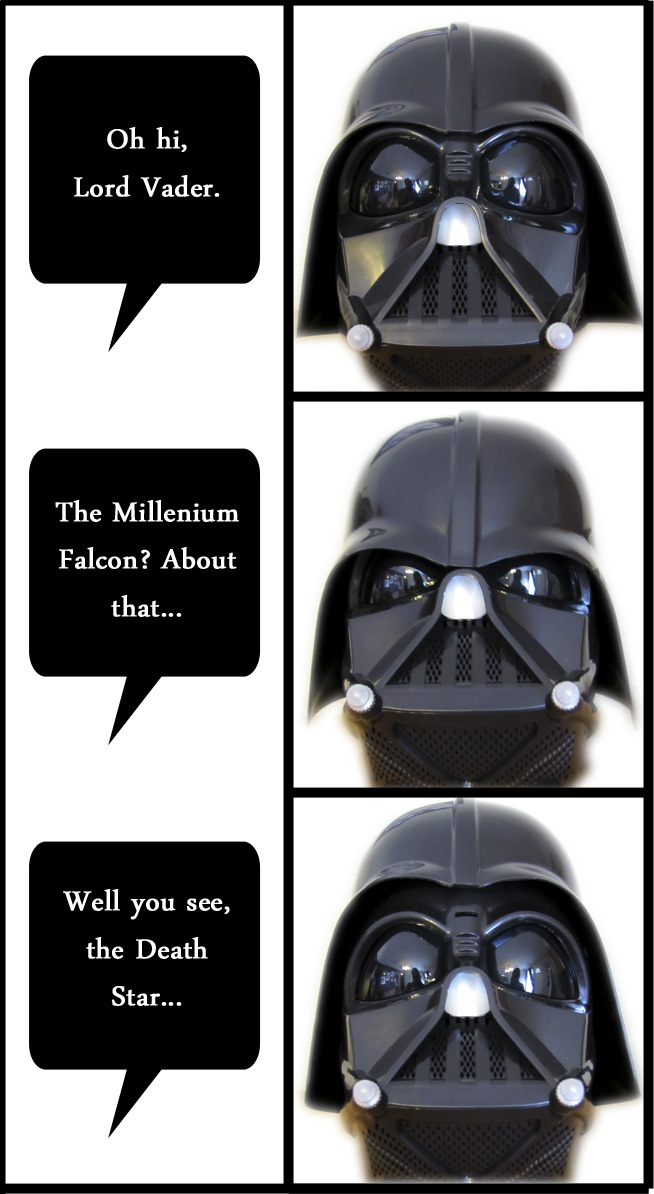 Is it just me or does the second photo make him look a bit like a bulldog with a under bite?