Archived from "My Lil Guy" (my previous blog)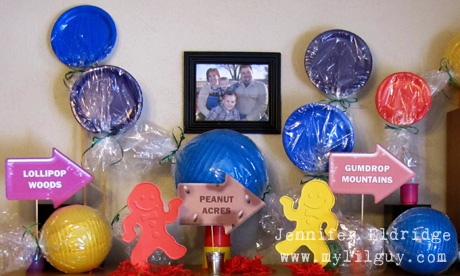 Last weekend was Sir Q's 5th birthday party and Candy Land invaded our home.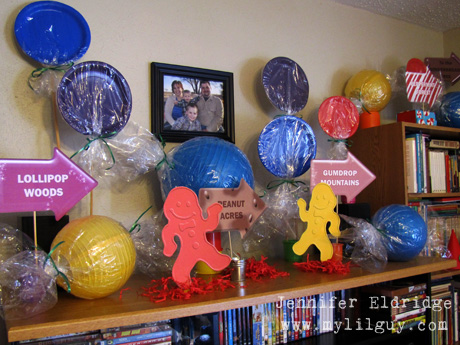 The living room was filled with candy and on the shelves game pieces tried to find their way to the Candy Castle.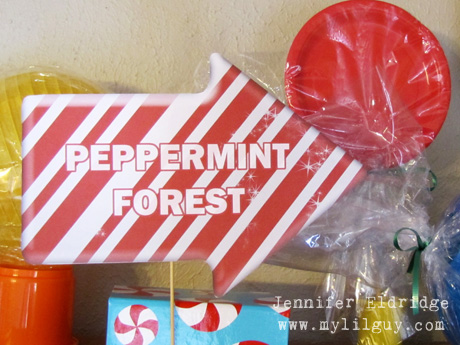 The boys and girls followed the arrows to find all the fun treasures along the way!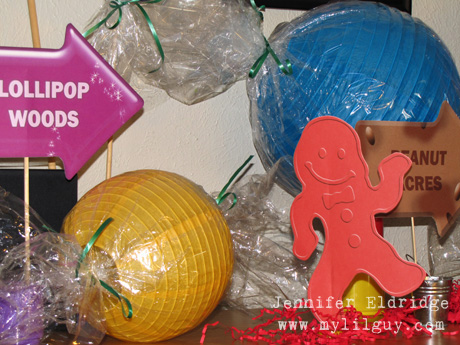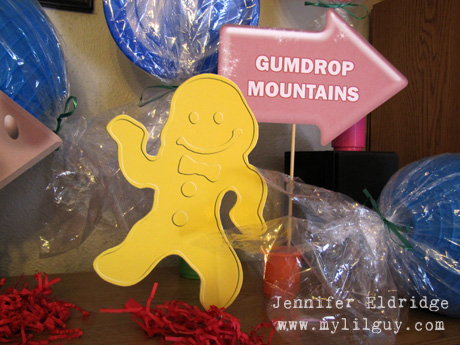 Sir Q found the Gumdrop Mountain (the bounciest place on earth) and stopped to play!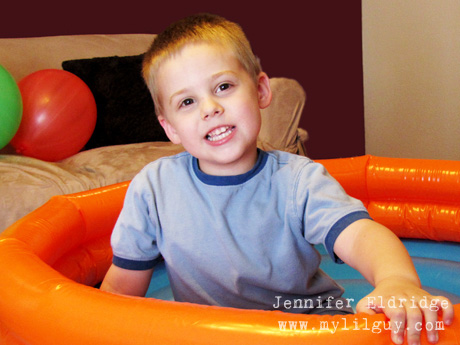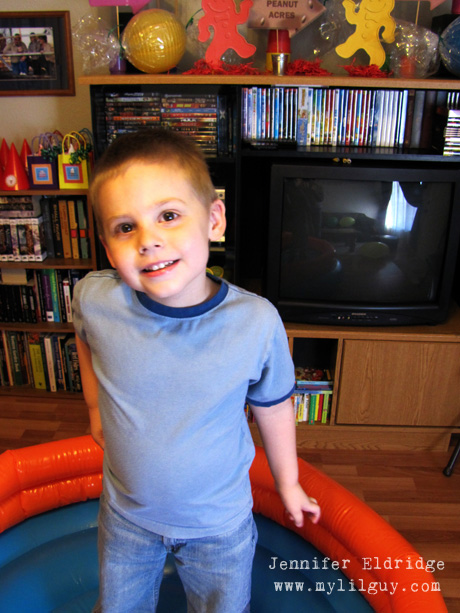 After traveling through Candy Land, Sir Q and his friends took a break and he opened his presents!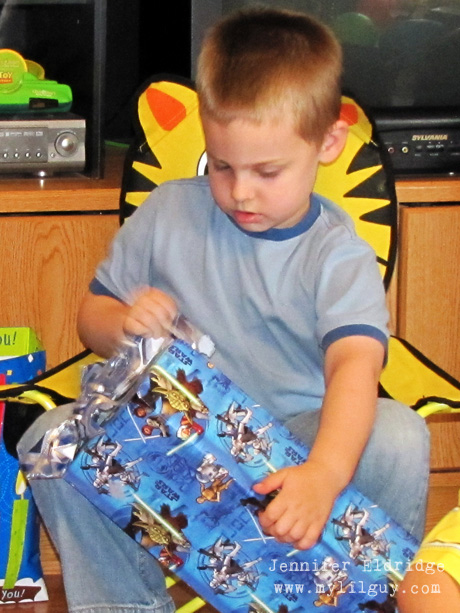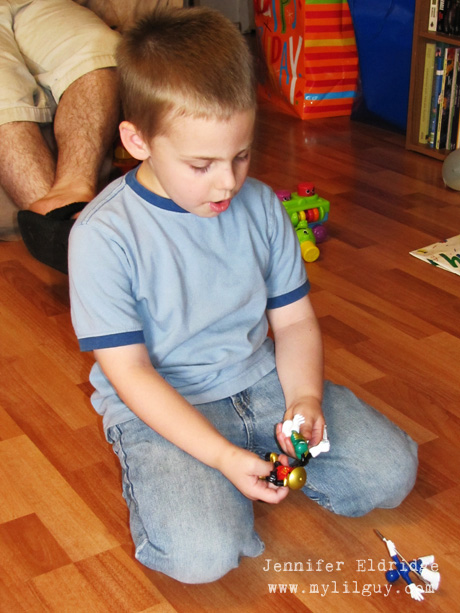 Capt C thought that Sir Q might need some help breaking in his new toys. ;)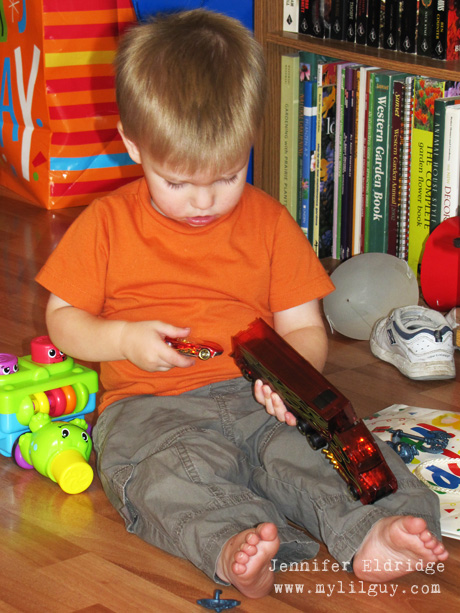 Check out Part 2 for the continuation of our story as the kids travel to the kitchen and visit Ice Cream Lake, the Chocolate Swamp and the Candy Castle.